Breath, Blood, or nothing at all, call today to get a Free comprehensive Case Evaluation. Hire your Austin DWI Lawyer today.
All types of Misdemeanor and Felony Assault charges are handled, from Simple Assault, Domestic Violence and Aggravated Cases
Find out if there is a path to Dismissing your Possession of Marijuana Charge today.
Drug Possession
Call today to get your Misdemeanor or Felony Drug Possession charge reviewed by an Attorney.
The Aragon Law Firm represents people charged with all types of Misdemeanor and Felony Theft charges.
Felony Charges
Call today to schedule a Free Consultation to discuss your Felony charge. No matter the charge, call today to speak to an Attorney.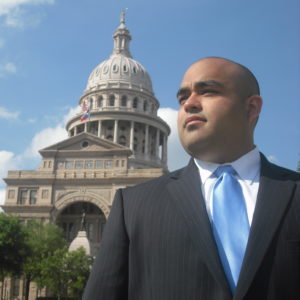 Philosophy
At the Aragon Law Firm we take your Defense seriously.  When you are looking for an Advocate, you want someone with the same goals as you.  Someone who will fight to make sure that you have every advantage available to put your criminal charge behind you.  This includes always discussing the possible options for getting your case dismissed.  It includes asking those tough questions of the Prosecutor and making sure you know what lies around the corner for you in the courtroom.  Joseph Aragon is not the right Criminal Defense Attorney for everyone.  If you want a Criminal Defense Attorney who will answer most if not all of your questions before you even know to ask them, the Aragon Law Firm may be the right fit for you.  If you are interested in having access directly to your Attorney, the Aragon Law Firm might be the right fit for you.
Call 512-827-7767 Today for a Free Consultation
Phones are answered and messages returned 24hrs a day, 7 days a week.
Do you have a friend or family member is Jail?  Call to get a quote on representation and information on securing a Jail Release.
Do you have an Active Warrant?
The Aragon Law Firm handles many Warrant cases and can help you get yours taken care of.  How is this done?
When you find out that you have an Active Warrant, you are going to want to take care of that as fast as you can.  You don't want to get a knock on your door from Law Enforcement, have them arrest you at work, or get taken into custody when you get pulled over for a routine traffic stop.
First, you need to understand what is happening.  If you have an Active Warrant in Travis County, it means some Law Enforcement entity has sworn to a Probable Cause Affidavit and it has been signed by a Judge.  In Travis County, the Bond will have already been set.
Second, understand what your options are.  To get your case out of Warrant status, you need to take care of that Bond.  A Bond, in the context of a Criminal Case, is an amount of money that the court has determined that they are going to require that you give them to hold, until your case is resolved.  There are a few ways to secure that bond.  You can put up the money yourself, and the court will keep that money until your case is resolved.  You can go to a Bail Bondsman.  For a fee, a Bail Bondsman will file a Surety Bond, which is a promise to pay that bond amount if you fail to appear to court, and the court forfeits your bond.  You can also attempt to secure a Personal Bond.  A personal Bond is a sworn agreement by the Defendant that they will return to court to resolve their case.  Not everyone will qualify for a Personal Bond, but when you are arrested, everyone is given an opportunity to interview with an entity call Pre-Trial Services.
Last, you will want to figure out what type of Bond is best in your situation.  Many choose to hire an Attorney to attempt to secure them a personal bond prior to turning themselves into the Travis County Jail.  This is significant, because the approval or denial of a Personal Bond can be secured prior to turning yourself into the Travis County Jail.  If your Personal Bond is denied, and you are still not in custody, you can then make arrangements for an alternative Bond.  The advantage to choosing to hire an Attorney to attempt to secure you a Personal Bond, is that you get to make these arrangements on your schedule, and out of the Travis County Jail.
If you choose to hire the Aragon Law Firm to attempt to secure you a Personal Bond, you will first need to schedule a meeting with Joseph Aragon.  At that meeting, which can be scheduled 7 days a week, you will review your case, and discuss the probability of securing a Personal Bond in your case.  Apart from the facts in your individual case, a person's criminal history is also taken into account.  After a Representation Agreement is signed, the Initial Payment made, and Personal Bond paperwork filled out, Joseph Aragon will approach a Judge to attempt to secure your Personal Bond.  If he is successful, you will soon be turning yourself into the Travis County Sheriff for the "Walk-Through" process.  A "Walk-Through" is the process by which someone turns themselves into the Travis County Sheriff, has their Mugshot and fingerprints taken, and then released with their next court date.  This is a formal arrest, but the Defendant is typically not handcuffed, and not made to change into Jail clothing.  At the Aragon Law Firm, it is customary for an Attorney to stay with the Defendant from the time they enter the courthouse, to the time they walk out of the courthouse.
If a Personal Bond cannot be secured, the Aragon Law Firm will guide the Defendant as to the next best step.
COMMON QUESTIONS:
Q: How do I choose an Austin DWI Lawyer?
A: Choosing the right Lawyer to handle your DWI is an important decision.  This DWI Lawyer could be with you for the next year or more.  Talk to multiple Austin DWI Lawyers, and find the one that fits with you.
Q:  How do I Communicate with my lawyer?
A:  At the Aragon Law Firm, phones are answered and voicemails returned 24 hours a day.  Joseph Aragon can also be reached by Email.
Q:  How do I get Documents to my Lawyer?
A:  I suggest people download a scanning app on their iphone or android.  I suggest something like Turboscan.  It allows you to take a picture of a document(s), convert it to PDF format and and send it to me by email.  The faster I can get a good quality copy of a document, the better.
Q: When is my next court date in Travis County?
A:  Everyone with an active case in Travis County has their court date posted on a very large docket, updated every day of the work week.  This document lists Defendants' names in alphabetical order, their cause number, the court their case is in, along with their next court date, court time and charge.  Talk to your Attorney to find out if you are required to appear.
Q:  How long is my case going to take?
A:  There are many factors that go into how long a case can take.  Most cases last anywhere from 6 months to a year and a half.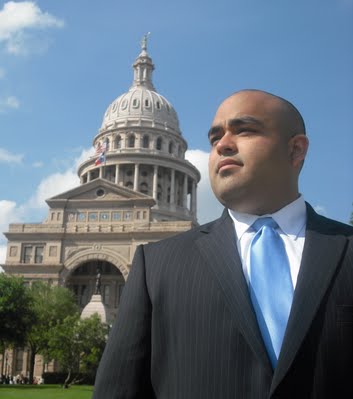 Austin DWI Lawyer, Austin Criminal Lawyer
Joseph Aragon
,
1307 Nueces St.
,
Austin
,
Texas
-
78701
,
Telephone No.5128277767
Aragon law Firm is a 100% Criminal Defense Law Firm specializing in DWI Defense.